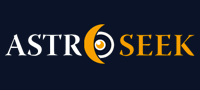 Astro-Seek.com Seek and meet people born on the same date as you ...
Blood Moon, Total Lunar Eclipse on March 27, 2499 - Online Full Moon Eclipse Calendar
---
Total Lunar Eclipse
, Full Moon in Libra27 March 2499, 16:22 [UT/GMT]
Total Lunar Eclipse
- Full Moon in Libra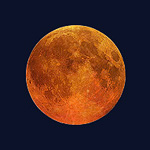 Lunar Eclipses of Saros 140
The periodicity and recurrence of lunar eclipses is governed by the Saros cycle.
Saros cycle
is a period of approximately 6,585.3 days (18 years 11 days 8 hours). When two eclipses are separated by a period of one Saros, they
share a very similar geometry
. The two eclipses occur at the same Lunar Node with the Moon at nearly the same distance from Earth and at the same time of year. Saros series returns to about the same geographic region every 3 saroses (54 years and 34 days).
This
3 saroses period
is called
exeligmos
(
turning of the wheel
). Eclipses in the same exeligmos period as March 27, 2499 eclipse are
marked with highlighted background
.
Date and time of Greatest Eclipse

Eclipse

Moon Sign

Saros
Serie

Duration

Horoscope

Thu
Sep 25, 1597
at 13:40
Penumbral
Lunar Eclipse

(Full Moon)

Aries

2

°

14'

140
eclipse
chart
Tue
Oct 6, 1615
at 21:30
Penumbral
Lunar Eclipse

(Full Moon)

Aries

13

°

03'

140
eclipse
chart
Mon
Oct 17, 1633
at 05:29
Penumbral
Lunar Eclipse

(Full Moon)

Aries

23

°

57'

140
eclipse
chart
Sat
Oct 28, 1651
at 13:37
Penumbral
Lunar Eclipse

(Full Moon)

Taurus

4

°

55'

140
eclipse
chart
Thu
Nov 7, 1669
at 21:54
Penumbral
Lunar Eclipse

(Full Moon)

Taurus

15

°

56'

140
eclipse
chart
Wed
Nov 19, 1687
at 06:18
Penumbral
Lunar Eclipse

(Full Moon)

Taurus

27

°

01'

140
eclipse
chart
Mon
Nov 30, 1705
at 14:50
Penumbral
Lunar Eclipse

(Full Moon)

Gemini

8

°

10'

140
eclipse
chart
Sat
Dec 11, 1723
at 23:25
Penumbral
Lunar Eclipse

(Full Moon)

Gemini

19

°

19'

140
eclipse
chart
Fri
Dec 22, 1741
at 08:05
Penumbral
Lunar Eclipse

(Full Moon)

Cancer

0

°

31'

140
eclipse
chart
Wed
Jan 2, 1760
at 16:47
Penumbral
Lunar Eclipse

(Full Moon)

Cancer

11

°

44'

140
eclipse
chart
Tue
Jan 13, 1778
at 01:29
Penumbral
Lunar Eclipse

(Full Moon)

Cancer

22

°

56'

140
eclipse
chart
Sun
Jan 24, 1796
at 10:09
Penumbral
Lunar Eclipse

(Full Moon)

Leo

4

°

07'

140
eclipse
chart
Fri
Feb 4, 1814
at 18:47
Penumbral
Lunar Eclipse

(Full Moon)

Leo

15

°

16'

140
eclipse
chart
Thu
Feb 16, 1832
at 03:20
Penumbral
Lunar Eclipse

(Full Moon)

Leo

26

°

23'

140
eclipse
chart
Tue
Feb 26, 1850
at 11:48
Penumbral
Lunar Eclipse

(Full Moon)

Virgo

7

°

27'

140
eclipse
chart
Sun
Mar 8, 1868
at 20:09
Penumbral
Lunar Eclipse

(Full Moon)

Virgo

18

°

26'

140
eclipse
chart
Sat
Mar 20, 1886
at 04:24
Penumbral
Lunar Eclipse

(Full Moon)

Virgo

29

°

22'

140
eclipse
chart
Thu
Mar 31, 1904
at 12:32
Penumbral
Lunar Eclipse

(Full Moon)

Libra

10

°

15'

140
eclipse
chart
Tue
Apr 11, 1922
at 20:32
Penumbral
Lunar Eclipse

(Full Moon)

Libra

21

°

03'

140
eclipse
chart
Mon
Apr 22, 1940
at 04:26
Penumbral
Lunar Eclipse

(Full Moon)

Scorpio

1

°

47'

140
eclipse
chart
Sat
May 3, 1958
at 12:13
Partial
Lunar Eclipse

(Full Moon)

Scorpio

12

°

27'

140
eclipse
chart
Thu
May 13, 1976
at 19:55
Partial
Lunar Eclipse

(Full Moon)

Scorpio

23

°

04'

140
eclipse
chart
Wed
May 25, 1994
at 03:31
Partial
Lunar Eclipse

(Full Moon)

Sagittarius

3

°

37'

140
eclipse
chart
Mon
Jun 4, 2012
at 11:04
Partial
Lunar Eclipse

(Full Moon)

Sagittarius

14

°

09'

140
eclipse
chart
Sat
Jun 15, 2030
at 18:34
Partial
Lunar Eclipse

(Full Moon)

Sagittarius

24

°

38'

140
eclipse
chart
Fri
Jun 26, 2048
at 02:02
Partial
Lunar Eclipse

(Full Moon)

Capricorn

5

°

06'

140
eclipse
chart
Wed
Jul 7, 2066
at 09:30
Partial
Lunar Eclipse

(Full Moon)

Capricorn

15

°

34'

140
eclipse
chart
Mon
Jul 17, 2084
at 16:58
Partial
Lunar Eclipse

(Full Moon)

Capricorn

26

°

02'

140
eclipse
chart
Sun
Jul 30, 2102
at 00:29
Total
Lunar Eclipse

(Full Moon)

Aquarius

6

°

31'

140
eclipse
chart
Fri
Aug 9, 2120
at 08:01
Total
Lunar Eclipse

(Full Moon)

Aquarius

17

°

00'

140
eclipse
chart
Wed
Aug 20, 2138
at 15:38
Total
Lunar Eclipse

(Full Moon)

Aquarius

27

°

33'

140
eclipse
chart
Mon
Aug 30, 2156
at 23:20
Total
Lunar Eclipse

(Full Moon)

Pisces

8

°

08'

140
eclipse
chart
Sun
Sep 11, 2174
at 07:08
Total
Lunar Eclipse

(Full Moon)

Pisces

18

°

46'

140
eclipse
chart
Fri
Sep 21, 2192
at 15:02
Total
Lunar Eclipse

(Full Moon)

Pisces

29

°

27'

140
eclipse
chart
Wed
Oct 3, 2210
at 23:03
Total
Lunar Eclipse

(Full Moon)

Aries

10

°

13'

140
eclipse
chart
Tue
Oct 14, 2228
at 07:13
Total
Lunar Eclipse

(Full Moon)

Aries

21

°

03'

140
eclipse
chart
Sun
Oct 25, 2246
at 15:28
Total
Lunar Eclipse

(Full Moon)

Taurus

1

°

56'

140
eclipse
chart
Fri
Nov 4, 2264
at 23:52
Total
Lunar Eclipse

(Full Moon)

Taurus

12

°

54'

140
eclipse
chart
Thu
Nov 16, 2282
at 08:23
Total
Lunar Eclipse

(Full Moon)

Taurus

23

°

56'

140
eclipse
chart
Tue
Nov 27, 2300
at 17:00
Total
Lunar Eclipse

(Full Moon)

Gemini

5

°

01'

140
eclipse
chart
Mon
Dec 9, 2318
at 01:41
Total
Lunar Eclipse

(Full Moon)

Gemini

16

°

09'

140
eclipse
chart
Sat
Dec 19, 2336
at 10:28
Total
Lunar Eclipse

(Full Moon)

Gemini

27

°

20'

140
eclipse
chart
Thu
Dec 30, 2354
at 19:17
Total
Lunar Eclipse

(Full Moon)

Cancer

8

°

32'

140
eclipse
chart
Wed
Jan 10, 2373
at 04:07
Total
Lunar Eclipse

(Full Moon)

Cancer

19

°

45'

140
eclipse
chart
Mon
Jan 21, 2391
at 12:56
Total
Lunar Eclipse

(Full Moon)

Leo

0

°

57'

140
eclipse
chart
Sat
Jan 31, 2409
at 21:44
Total
Lunar Eclipse

(Full Moon)

Leo

12

°

09'

140
eclipse
chart
Fri
Feb 12, 2427
at 06:28
Total
Lunar Eclipse

(Full Moon)

Leo

23

°

20'

140
eclipse
chart
Wed
Feb 22, 2445
at 15:07
Total
Lunar Eclipse

(Full Moon)

Virgo

4

°

28'

140
eclipse
chart
Mon
Mar 5, 2463
at 23:39
Total
Lunar Eclipse

(Full Moon)

Virgo

15

°

32'

140
eclipse
chart
Sun
Mar 16, 2481
at 08:06
Total
Lunar Eclipse

(Full Moon)

Virgo

26

°

35'

140
eclipse
chart
Fri
Mar 27, 2499
at 16:22
Total
Lunar Eclipse

(Full Moon)

Libra

7

°

32'

140
eclipse
chart


Moon calendar
Full Moon in

Gemini
Show calendar
»